e-Edition: January 2018
RT STAFF AND PROJECT NEWS

RT had a successful year in 2017, and we look forward to more environmental projects in 2018. The Wall Street Journal recently reported that warehouse sale prices are skyrocketing in Northern New Jersey. Federal Express is quickly building a large facility on Belleville Turnpike in Kearny, across the street from where RT just completed the first phase of an industrial park redevelopment project, 29 acres in size. Both sites are close to New York City and recent updates on the courier industry is that they are gearing up for same day delivery (not just overnight) of goods, as delays in deliveries cause too many cancellations of orders. Same day deliveries will lower the number of order cancellations. Working on the site in Belleville are Chris Ward, L.S.R.P., Gary R. Brown, L.S.R.P. and Christian Alarie.
Chris Blosenski is expanding his work at a former steel plant site in Aliquippa Pennsylvania, along the Ohio River northwest of Pittsburgh. Chris is implementing an updated Groundwater and Surfacewater Management Plan at the site. This site has a Beneficial Use General Permit for the beneficial use of steel slag. The site has the largest deposits of steel slag east of the Mississippi River. The site is being redeveloped under the Award Winning Act 2 Land Recycling Program for support to construct a large material storage area and receive and store piping as a new plant north and west of Pittsburgh move to the construction phase, where a cracker will be built.
Tony Alessandrini continues to work on a number of asbestos, mold and lead paint projects in Philadelphia and New Jersey. One notable project involves a property where there was no maintenance of a building after a mortgage foreclosure. It is important that all buildings be maintained, obviously, regardless of whether or not they are occupied.
Ben Bailey and Jennifer Berg are continuing to work at a site in Ridgefield Park, New Jersey, near New York City, where methane monitoring is underway. Substantial redevelopment has occurred immediately adjacent to a New Jersey Turnpike entrance/exit ramp, and many buildings have been built and are successfully protected and maintained, so that methane from the former landfills is not of concern. We are working at two remaining sites and when more methane concerns were expressed, RT worked with NJDEP to formulate and implement a plan to address the methane at both sites. NJDEP fully cooperated and now one of the sites is being evaluated for near-term site redevelopment.
RT looks forward to the continued opportunities to work for our clients in 2018 and beyond.
- Gary R. Brown, P.E.
President
- Gary R. Brown, P.E., L.S.R.P.
President
VICTORIA JONES LONG – A LEADING RT PROFESSIONAL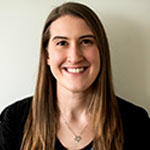 Victoria Jones Long is a Senior Technician in RT's King of Prussia headquarters. She has a Bachelor of Arts in Biology with a Minor in Environmental Studies from St. Mary's College of Maryland. Her work previous to joining RT was as a Teaching Assistant and as an Assistant Aquarist from 2012 through 2013.
Known as "Tori", her work is heavily focused on remediation sites, particularly where detailed studies are needed of soil, surfacewater, aquatic areas and groundwater. She has specific training in ecology of coastal systems, ichthyology, biological statistics, GIS Applications and tropical biology.
Due to her heavy focus and understanding of the environment, she is frequently assigned by Craig Herr, P.G., Associate, to undertake RT's most complicated assignments, where historical impacts from ASTs, USTs and industrial operations impact multiple media. Tori has earned a number of awards at RT, including the top Personal Performance Award, two years in a row!
- Gary R. Brown, P.E.
President