Welcome to RT Environmental Services
RT Environmental Services Inc. is a solution-oriented Professional Environmental Engineering Consulting and Remediation Firm offering services throughout the Mid-Atlantic states.
We are unique in that we have kept our focus to environmental consulting services. By doing so, we have become experts in our field and offer a working knowledge of the industry with whom few can compete. We have worked with the EPA and the state and local environmental agencies for more than 25 years and are able to efficiently manage a variety of complex environmental issues for our clients.
Our client base consists of real estate, industrial, commercial and government clients, many of whom have been with us for a decade or more. Our longevity and success in the industry have given RT Environmental Services a respected name with our clients and regulatory agencies alike. We will be glad to discuss any project opportunities you have.
I just wanted to let you and your team know that it was a pleasure working with you. You were professional, courteous, explained in detail the work involved with my property, always available when I needed to speak to you, and the work was done in a timely manner.

I would highly recommend you to anyone who needed your services.

Thanks again for doing such a great job!

–- Mercury remediation site owner
PA High Rise Building Indoor Air Project

Thanks for meeting with me today. Your information, to the extent that I can understand and reiterate it, is invaluable. I especially appreciate your common sense approach to resolving the issue.

–- Building Manager
Remediation Cost- DE Expert Litigation Project

I am please to report that today, the Court has entered summary judgment in favor of our clients. In essence, the court ruled there was no credible evidence to support the allegations of fraud or wrongdoing against our clients. Further, the court ruled any claims were also time barred. On behalf of the clients and this office, we wish to thank you for all of your hard work and professionalism.

–- Delaware Legal Counsel
Property Portfolio Environmental Liability Estimate Project (PA/NJ)

My first impression is that you are even better than [another RT client] said you would be. I appreciate your effort on such short notice. Thank you.

–- Bank President
Just a quick thank you for the emails. They have come in handy not to mention the gained knowledge is priceless and appreciated! Again, thank you.

– Property Manager
Thank you very much for hustling on this; I know you were inundated.

The plan averted substantial fines (and trial) as the prosecutor and judge took the plan as significant movement towards resolving the agricultural issues raised on the site.

– NJ Attorney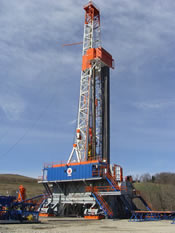 RT Energy Services provides service to the Marcellus Shale Oil and Gas industry, to assist with managing remediation when fluid or other releases occur at drilling or midstream sites. RT has experience throughout Pennsylvania, and we can respond promptly to help manage releases from locations in Pittsburgh, Harrisburg, and Philadelphia.
Click here to visit their website or contact us for further information.