PROJECT PROFILES
ACT 2 LAND RECYCLING COMES TO MANHEIM - FORMER RAYMARK INDUSTRIES REDEVELOPMENT PROJECT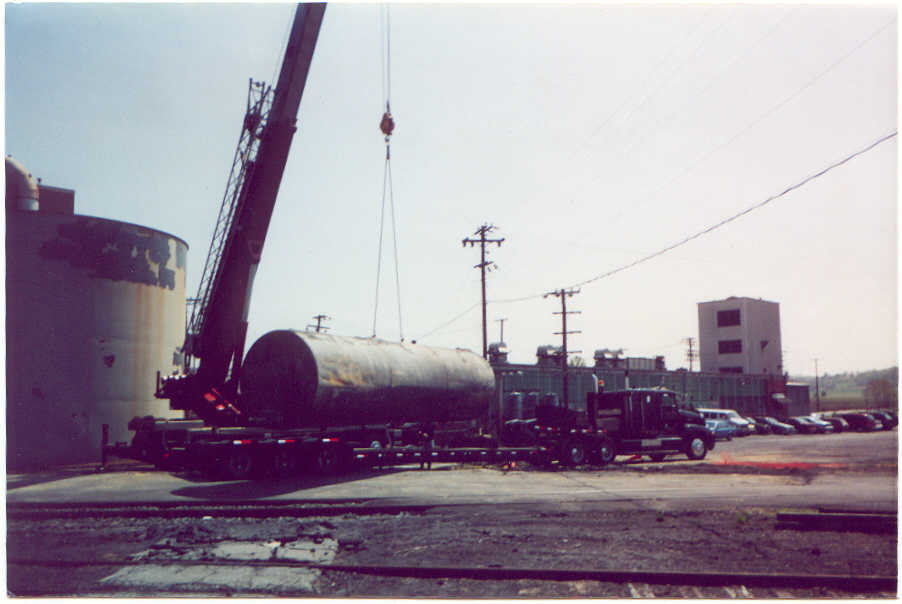 The Phoenix Group, LLC recently announced the implementation of a large Brownfields redevelopment project in Manheim, Pennsylvania. The location is the former Raymark Industries Manufacturing facilities, where manufacturing operations ceased several years ago. RT has been active at this site since 1995, having assisted the Company with closure of a RCRA landfill at the site.
The Manheim project presented a number of difficult technical and logistical challenges. Due to litigation surrounding asbestos products manufacturing, an initial bankruptcy in the early 1990's had allowed for reorganization of assets, and continued asbestos manufacturing for products which have no substitute, by Universal Friction Composites (UFC). UFC continued limited operations at the facility and Raymark Industries, in the mid-1990's, remained as landlord at the facility. Raymark began discussions in 1996 with the Pennsylvania Department of Environmental Protection, following promulgation of the Act 2 Land Recycling Program to find out how to address environmental issues at the site.
However, hopes for Brownfields redevelopment were dashed when the Company was drawn to a second bankruptcy, related to ligation surrounding its former Connecticut operation, which had become a Superfund Site. Due to the attractiveness of the Act 2 Program in Pennsylvania, however, both Raymark's upper management and a subsequent bankruptcy trustee wanted to take advantage of the Pennsylvania Land Recycling Program, to obtain cleanup liability protection for releases at the site. As the direction became clear as to how to resolve issues involved in the second bankruptcy, RT was engaged to:
finish the RCRA landfill closure and adjacent wetlands restoration work;
consolidate waste materials for future removal;
conduct a site investigation to determine what releases to soil and/or groundwater were of concern;
remove underground storage tanks at the facility.
In addition to the normal Land Recycling investigation work, due to the presence of Chiques Creek and Doe Run , which run through and adjacent to the facility, RT implemented upstream and downstream water sampling, which showed non-detect concentrations for key constituents of concern, including lead. A key issue RT was able to resolve regarding the historical waste products, was that tetraethyl lead used in the compounding of the friction products (including brake shoes), was compounded in such a way that leachability was minimal. This finding helped to resolve a key technical question - why hadn't monitoring wells near the RCRA landfill, shown impacts to groundwater, even though the compound product itself tested as characteristic hazardous for lead? RT comprehensively reviewed historical groundwater monitoring data, and conducted waste characterization leaching tests, which showed that the leachability from the material is minimal.
Given the complexity of the site, and need for real time decision making, RT requested that the Pennsylvania Department of Environmental Protection to assist with weekly field meetings, so that the Land Recycling investigation process could be as focused and as efficient as possible. Pennsylvania DEP's South Central office Environmental Cleanup Program was instrumental in providing assistance, assigning a hydrogeologist to work closely with RT as initial investigation work showed what releases would need Act 2 cleanup liability protection at the site. Solvent impacted groundwater as well as an historical asbestos products landfill, and storage tank releases will be the subject of the Act 2 Land Recycling process. Deteriorating buildings where asbestos products were manufactured are also of concern, and a redevelopment plan is under discussion with Borough officials, which is expected to call for demolition of a large portion of the Lower Mill buildings, which have little future useful life, and which are asbestos contaminated. The Borough, understanding the situation, had the site designated a Keystone Opportunity Zone, which helps facilitate redevelopment by offering tax abatements.
A portion of the Lower Mill lies in the floodplain, and Manheim Borough has been instrumental in providing a new city park, on land on the opposite side of Chiques Creek, so Manheim is a leader in proper use of the floodplain through its overall planning process. The redevelopment plan takes into account proper floodplain use on the mill side of the creek as well.
Herman Ramig, long-time Engineering Manager at the property, has worked very hard to keep the property viable, by attracting various tenants who have workshops, auto reconditioning facilities, as well as storage operations at the site. Gary Silversmith of the Phoenix Group, LLC announced that the Upper Mill facilities, which are newer and were constructed after World War II, are expected to attract a variety of industrial and commercial tenants, as more space becomes available in the coming months and years, following the decommissioning of the remaining manufacturing operations in a number of the buildings. An additional focus is on twenty-seven (27) acres of undeveloped expansion area, which has direct rail access by Norfolk Southern, and could attract new industries to the mill complex. Also being considered is conversion of the Company mid-rise office building to a Technical Center, with high-speed Internet access. Manheim Borough has been planning for resurgence of the Mill property in recent years, and has already made application for funds to provide improved access to the Mill complex from Fruitville Pike, which will minimize future commercial and industrial traffic through narrow Borough streets.
Pennsylvania is one of the only states in the nation where successful Brownfields initiatives such as that used at this Mill complex, can be handled in both an efficient and "transaction" timeframe manner. Doug Lashley and Nick Rudi, of the Phoenix Group, LLC are also hard at work on additional grant and redevelopment opportunities, as well as sensitive future use of the floodplain, which constitutes a number of acres at the property. Mr. Lashley has in-depth expertise on wetlands restoration projects, and the redevelopment plans of the property will take the unique situation of a creek and tributary confluence and floodplain at the site into account.
Although there are a number of important issues to still deal with at the Mill complex, the attractiveness of Act 2 cleanup liability protection, cooperative assistance from the Pennsylvania Department of Environmental Protection's South Central office, and flexible Land Recycling options available, proves that Pennsylvania's award-winning Act 2 Land Recycling Program works, even in the face of obstacles including limited funds, a RCRA landfill, and a double bankruptcy.
Lancaster County's growing economy, along with the availability of grants and loans to help facilitate redevelopment of the Mill complex, means that better days are ahead for Manheim, as the Mill complex which was becoming an eyesore, now has a bright redevelopment future, with Act 2 Land Recycling cleanup liability protection being available to help facilitate the redevelopment process. Tom Showers, Manheim Borough Council President, has indicated that the Borough wants to work with the new owners, to help make the redevelopment project a success.
Project Participants
• Redevelopers
Gary Silversmith, Doug Lashley, Nick Rudi
• Raymark Industries
Herman Ramig
• Trustee
Wendy Shapss, Laureen Ryan
• Manheim Borough Officials
Tom Showers, Charles Lyon, Rob Stoner
• DEP Officials
Patty Romano, Eric Rooney
• RT Staff -
Matt Martelli and Chris Orzechowski -
Tank Removal & Field Investigations
Larry Bily - Waste Inventory & Consolidation
Mark Irani, P.G. - Remediation
Gary Brown, P.E. - Principal-in-Charge
PEOPLE WHO MAKE BROWNFIELDS HAPPEN!
Profile: Herm Ramig
All of those who participate in engineering projects know that there are key individuals who are instrumental in making things happen. Some individuals, due to their commitment and attention to detail, make projects much more smooth and efficient than they otherwise could or would be. One such individual is Herm Ramig, the person with "all the knowledge and commitment" at the former Raymark Industries, Manheim plant.
Mr. Ramig, a key engineer at the plant, worked there since the 1970's, through thick and thin. When manufacturing scalebacks occurred, he kept the mill buildings occupied by bringing in tenants and handled extensive utility conversions when utility and boiler operations were shutdown. Landfill cap problems (groundhog holes) were addressed by grabbing a shovel and doing the work, something few people with 30 years at a plant are willing to do.
To facilitate the Land Recycling process, he assisted RT with:
Frequent and in-depth research on units, tanks and historical uses.

Calling former employees and managers to answer key questions on historical waste management practices.

Being up early and working late to facilitate long schedules for investigation and tank removal work.
Even though money was scarce when manufacturing operations ceased, Mr. Ramig saw to it that tanks were pumped out and waste was consolidated into safe ares. He also kept the Mill buildings in safe condition, and quickly responded to a fire caused by vandalism, securing the site to the satisfaction of Borough officials. What makes the difference? When you have an outstanding individual who cares about a site, Land Recycling is so much easier because the work is focused with full, knowledge of historical operations and far fewer "unknowns" to deal with.
We at RT salute Herm Ramig as proof that people who care make all of the difference. Having an individual like Mr. Ramig and using the Pennsylvania Award Winning Land Recycling Program means a highly efficient Brownfields effort, with quick focus on the important problems, and facilitating earlier redevelopment of the Mill complex.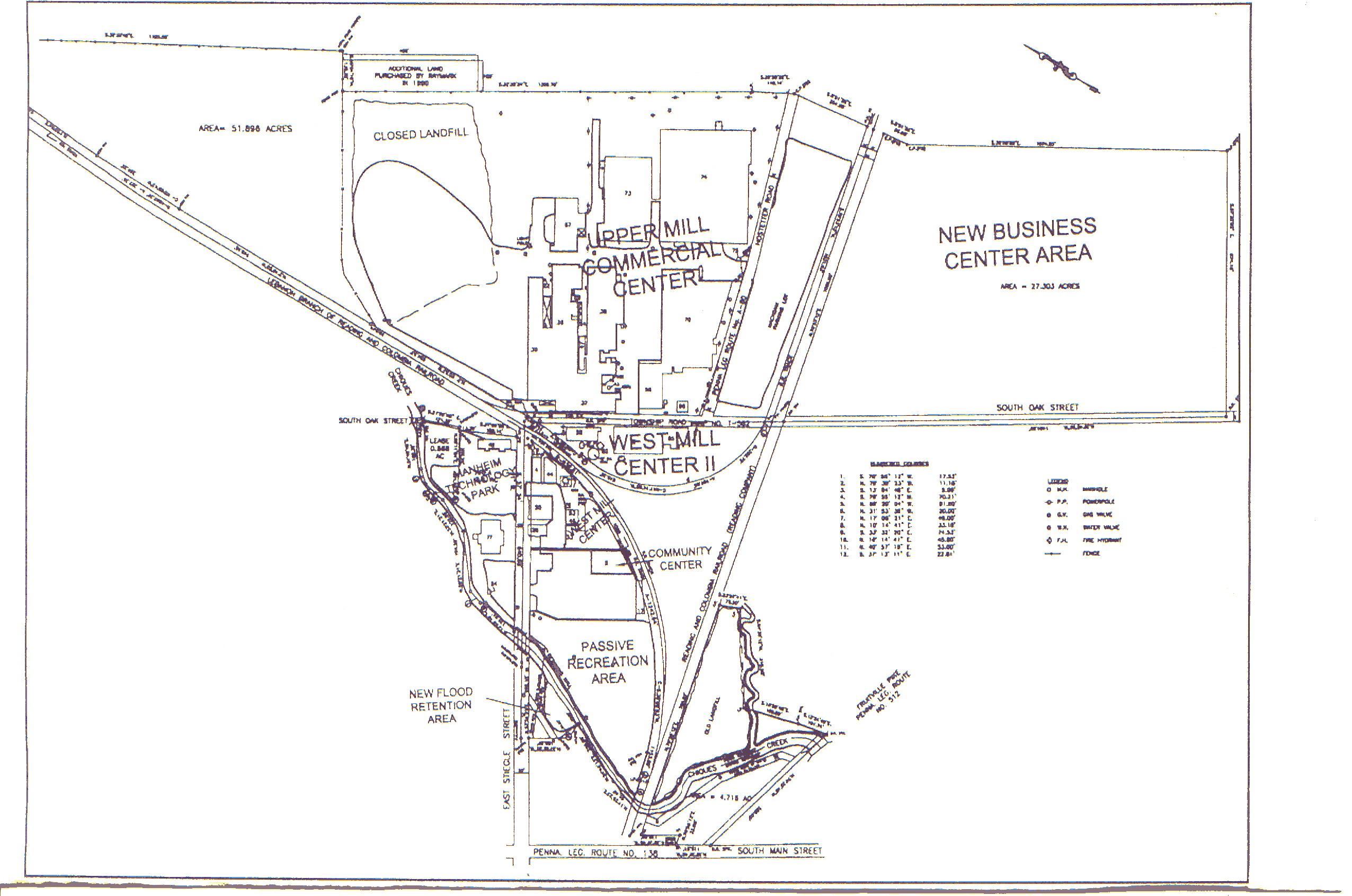 Call RT for more information on Brownfields Site Services at (800) 725-0593